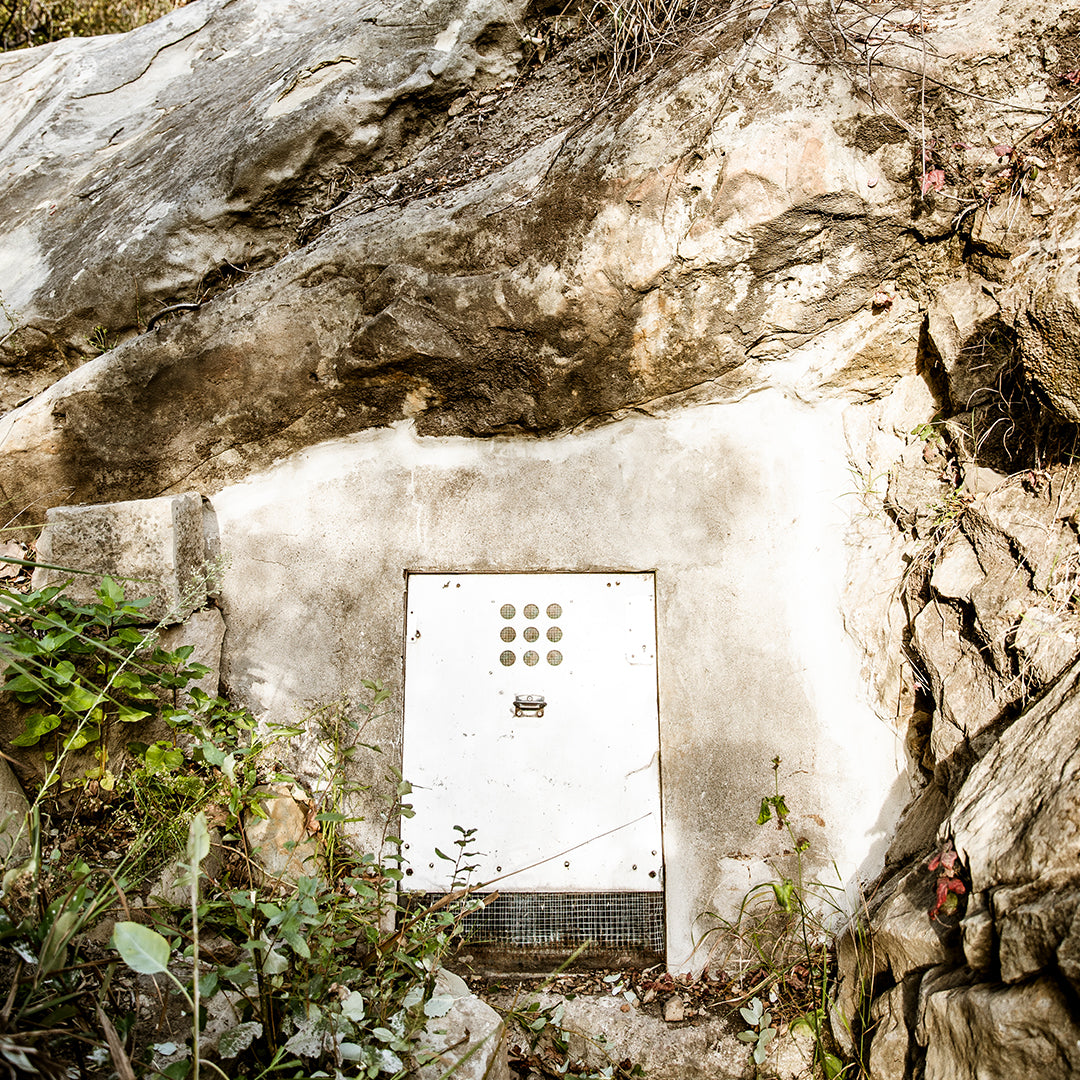 IT BEGAN IN 1886 WITH A CLAIM FOR WATER
With it came a tunnel, cut through the mountainside above Santa Barbara, California. Our wellspring has since traveled over crests and through valleys, by means of a century's-old pipe and the ingenuity of our predecessors, to reach the groves on our mountain drive. The only of its kind, our tunnel nourishes both old growth and the newly planted, which we harvest by hand through timeless practices.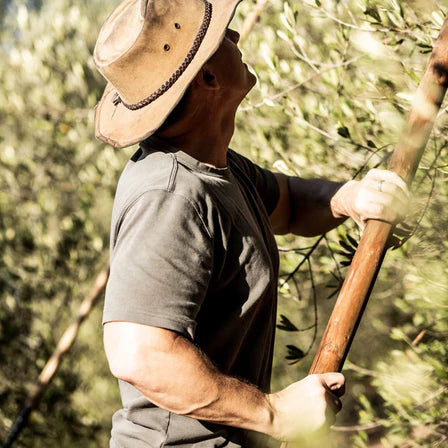 THE TREES
Bel Lavoro Orchards are steeped in the rich farming history of Santa Barbara dating back to the late 1800s. Canvasing our hills is a collection of the finest, organic, hand harvested olive trees, alongside a variety of complementary botanicals. This rich ecosystem improves not only the flavor and color of our oils but also the health of our trees and soils. Our largest and most historical orchard is that of the Manzanilla. A beloved Spanish varietal, with a full-bodied and robust flavor. A naturally long harvesting season makes for a very high yield for every tree. Our newest and most exciting orchard is that of our prized Chemlali. A native of the Mediterranean coastal regions, this variety of olive oil is rarely found in the United States. These trees thrive in our orchards due to the similarities between the Mediterranean and the micro-climates of Santa Barbara. The resulting oil has a milder and more fruity flavor profile than our Manzanilla oil making it a perfect compliment to any meal. Finally, we have our Arbequina. Another Spanish legacy, these adaptable and hardy trees produce a deep brown, highly aromatic olive, with a mild buttery flavor and hints of fruit. This little orchard acts as a cross-pollinator for our Manzanilla and Chemlalis when coupled with our Bel Lavoro bees, creates a healthy and serene environment for our orchards and oil to flourish.
PRODUCTION
Each tree in our CCOF certified orchards are tended with timeless practices. This is as much a privilege as it is our commitment and a responsibility: the purest care and harvest with our favorite tools. Our oils are crafted from a small batch, single cold-press process in limited quantities based on fruit yields and the health of our trees.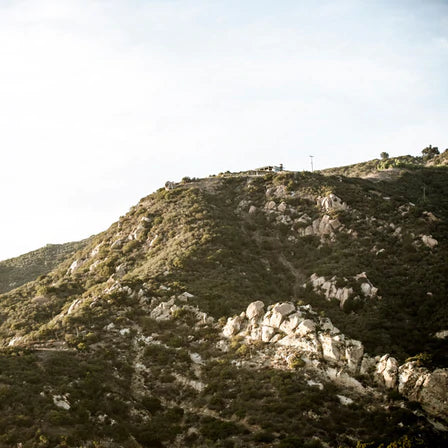 THE SOURCE
In the late 1800s, President William Henry Harrison granted land rights for a water tunnel to be cut into the mountainside above Santa Barbara's southern coast. The idea was to capture rainwater and shallow groundwater from mountaintop springs before it was lost between the rocks as it flowed downhill to liberate California from drought during years when as little as only one quarter of the annual rainfall made it down the mountain to reach the bone-dry soil. Once granted the land by President Harrison, the founder of our property immediately began to design and engineer the water system. The tunnel was first cut in 1886. Today, over a century later, the original pipe continues to carry our water across uneven terrain, around massive boulders and arroyos – this source has stood the test of time. This simple-yet-ingenious system now provides us with a wellspring that naturally irrigates our groves while requiring no power to operate—a truly "green" water system. It is an invaluable gift granted to us by generations past and, thanks to it, our trees never thirst.